About Dr. Sarah Pinkhasov
Dr. Sarah Pinkhasov, a native of Queens, NY, is a highly accomplished optometrist.
Dr. Pinkhasov practices full-scope optometry, specializing in myopia management and treating various eye conditions, including cataracts, glaucoma, macular degeneration, diabetic and hypertensive retinopathy, amblyopia, strabismus, vision related learning disabilities, as well as vision therapy evaluations to help manage various binocular and accommodative issues.
She has experience in pre-operative and post-operative care for surgeries like LASIK and cataract removal. She's skilled in fitting specialty contact lenses, including multifocal, scleral, and orthokeratology lenses for myopia management.
Dr. Pinkhasov is known for tailoring her care to each patient's unique needs, ensuring they receive the highest quality of eyecare in an environment of comfort and trust. Her fluency in English, Russian and optometric Spanish further enhances her ability to connect with diverse patient populations. She is very excited to meet her patients and take care of all their eye care needs!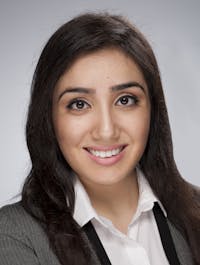 EDUCATION
She earned a Bachelor's of Science Degree at Hunter College, NY, excelling as a Biology Honors major and Psychology minor, graduating as Salutatorian with summa cum laude. She pursued her Doctorate degree at SUNY College of Optometry, focusing on pediatric eye care and ocular disease at Woodhull Hospital Eye Clinic and East NY Diagnostic and Treatment Eye Clinic.