For many people, advanced vision surgery is the ideal way to improve not just their ability to see but their quality of life. Refractive lens surgery, also known as refractive lens exchange or lens replacement, is a type of eye surgery for people who are farsighted, nearsighted, have astigmatism, or suffer from presbyopia, farsightedness that comes with aging. It is one of the more effective options available and can even be more beneficial than LASIK and other types of eye surgery. When you meet our team in Manhattan & Brooklyn, we will talk with you in detail about refractive lens surgery if we feel it may be the best option for your specific needs.
What is Refractive
Lens Surgery?
Refractive lens surgery replaces your eye's natural lens with an artificial version. The goal of this procedure is to improve your visual acuity. This surgery can help you obtain sharper vision and may reduce your need for glasses, especially bifocals. Many people find that this procedure helps improve their vision significantly.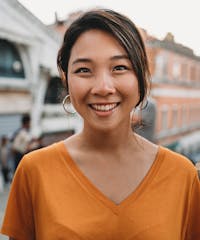 Will Refractive Lens
Surgery benefit you?
Not all patients are good candidates for refractive lens surgery. Because it is not FDA-approved for all types of vision needs, your eye surgeon will recommend this procedure only when he or she believes it is the most effective option for you. Refractive lens surgery is often a good choice for those who will not benefit as much from LASIK or PRK surgery. For those who have complex vision concerns, this procedure may be the best option.
What happens during
the Refractive Lens Surgery?
Prior to the surgery, you'll meet with our team in Manhattan or Brooklyn to discuss your needs and symptoms. After a thorough exam, the surgeon may recommend refractive lens surgery. This procedure involves the replacement of the eye's clear, natural lens. The surgeon makes an incision in the cornea to gain access to and remove the natural lens; then, he or she inserts an artificial intraocular lens, or IOL. This is designed to correct your vision. There are several types of lenses available for this procedure. These include monofocal fixed-focus lenses, multifocal lenses, accommodating lenses, and lenses to treat astigmatisms.
Your eye surgeon will determine which option is right for you. Generally, the entire procedure takes less than 30 minutes. Although it's an outpatient procedure, you will need time to rest afterward, first in our office and then for several days at home. Most people notice an immediate improvement in their vision, but peak vision improvement may take several weeks to achieve.
When you visit us in Brooklyn & Manhattan, we'll answer all your questions and help you to determine if refractive lens surgery is the best solution for improving your vision.