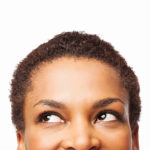 Easy Tips to Fight Dry Eyes – Dry Eyes Brooklyn
Dry eye syndrome can be frustrating due to the chronic discomfort of a foreign body sensation, excessive tearing, itching, and redness. These easy tips may help improve your comfort:
Improve your Environment
Increasing the humidity in your environment or decreasing the wind may slow down tear evaporation and make you feel more comfortable. Attempt to sit farther away from the air conditioner or heater or add a desk top humidifier to your work space if possible.
Lower your computer screen. Forcing your eyes to look lower at the computer screen will keep more of your eye covered by lid, also reducing tear evaporation.
Using glasses outdoors can decrease the impact of wind velocity on your tear film, further improving your comfort.
Improve Your Diet
Staying hydrated is important to producing tears. Avoid caffeine & alcohol which tend to dehydrate you.
Adding antioxidants into your diet may reduce free radical damage that is caused by aging, poor diet, lack of exercising, and stress (all of which may contribute to dry eye). Foods rich in antioxidants include leafy green vegetables such as kale and spinach, as well as fruits such as goji berries and acai berries.
Omega 3's are also supportive of eye health. Add omega 3's to your diet by eating more fish or taking supplements.
Furthermore, if you're experiencing symptoms associated with dry eye it is important to visit your eye doctor. Call us at 718-676-6464 to schedule your appointment. New York Laser Vision will work with you to provide a personalized treatment plan specific to your needs.
Tagged with: dry eyes brooklyn
Posted in: Brooklyn Eye Care, Dry Eyes Brooklyn