We have been learning more and more about how coronavirus affects our bodies. There is still so much to learn about the virus. For example, why does it affect some people more than others? Are antibodies really protective? Can you get reinfected? And finally, will there be an effective vaccine any time soon?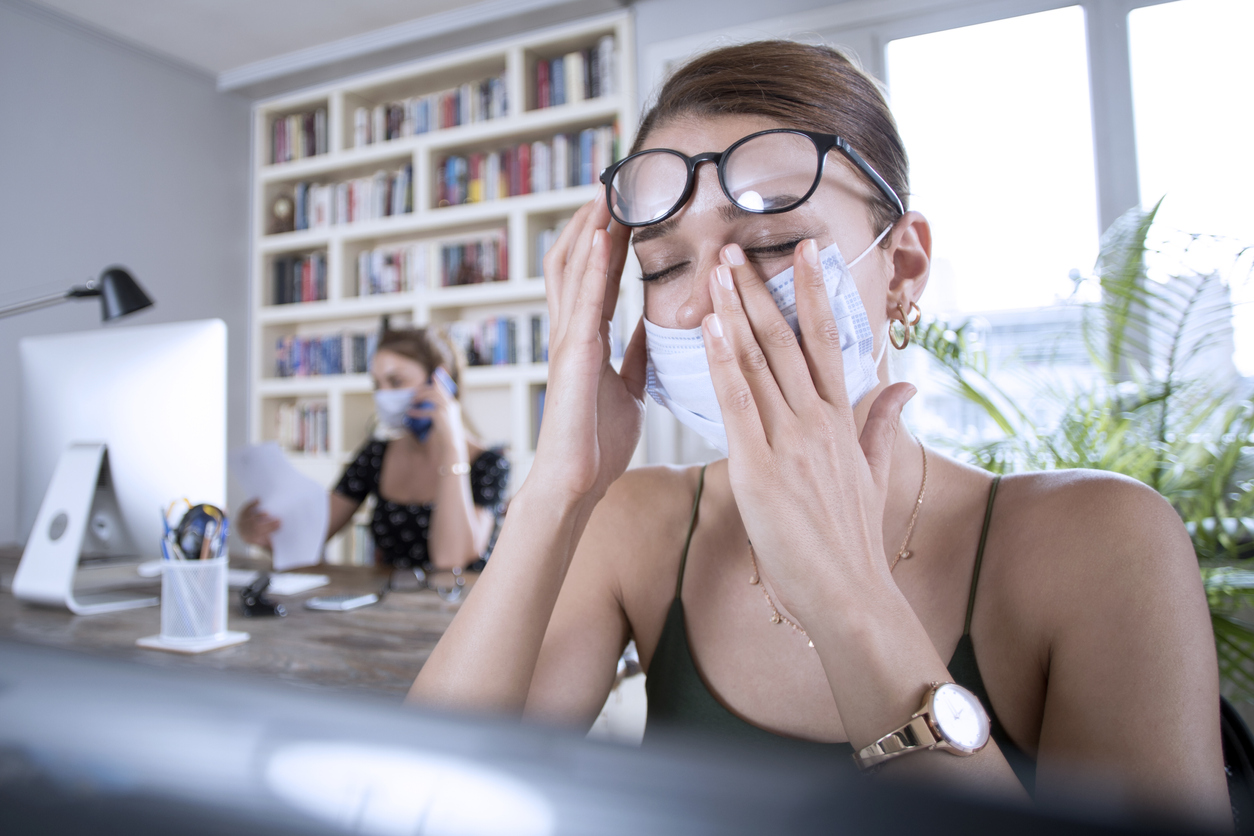 Here is what we do know about Coronavirus and the Eyes:
Can Coronavirus cause eye infection?
Coronavirus affects the mucus membrane and causes respiratory illness. Since our eyes are also covered by mucus membrane, occasionally, coronavirus can cause an eye infection called conjunctivitis.
What are the symptoms of Coronavirus conjunctivitis (pink eye)?
Coronavirus pink eye seems to present very similarly to other forms of viral conjunctivitis. It causes watery, teary eyes, swelling, and sensation of foreign body, redness, itching, and discharge. Occasionally it may cause blurry vision.
How common is Coronavirus conjunctivitis?
It's quite rare, actually, only about 1-3 % of people affected by coronavirus develop conjunctivitis. So if you have pink eye, the likelihood of it being corona is very small. There are many other viruses, bacteria, chemicals, and allergens that can cause conjunctivitis.
What is the treatment of Covid 19 related conjunctivitis?
The treatment is mainly supportive since the infection will likely resolve on its own in 1-2 weeks. Cool compresses relieve the symptoms of itching and irritation. Over the counter, artificial tears and allergy drops will help with redness and itching and make your eyes feel more comfortable. Avoid touching your eyes and putting in contact lenses.
Can you get Covid-19 through your eyes?
Coronavirus is spread through infected droplets from a cough or sneeze that land on mucus membranes (eyes, nose, mouth). It is also possible to get it if you touched an infected surface and then rubbed your eyes, but this seems to be a less likely way to get infected.
Contact lenses and Covid -19
Early in the course of pandemics American Academy of ophthalmology issued a recommendation to try to avoid contact lens wear during this pandemic. However, at this time, contact lens wear is considered acceptable (unless you have a pink eye). As usual, cleanliness and proper techniques are essential to avoid eye infection (washing your hands before handling contact lenses, cleaning lenses properly and not sleeping in them)
Seeing your eye doctor during a pandemic
New York Laser Vision as well as many other offices are open for in-office procedures and in-office visits. We are very careful and take all precautions that are recommended by the CDC and the American Academy of ophthalmology. We are staggering our appointment times, prescreening patients and staff members, requiring masks for everyone in the office, Covid testing prior to elective procedures, and disinfecting all surfaces in between patient visits.
We are continuing to offer our patients excellence in eye care while keeping them safe in these trying times.