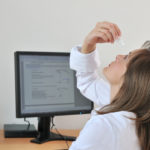 Have Dry Eye? How to Get Rid of It
Posted on: Aug 15 2018
By: editor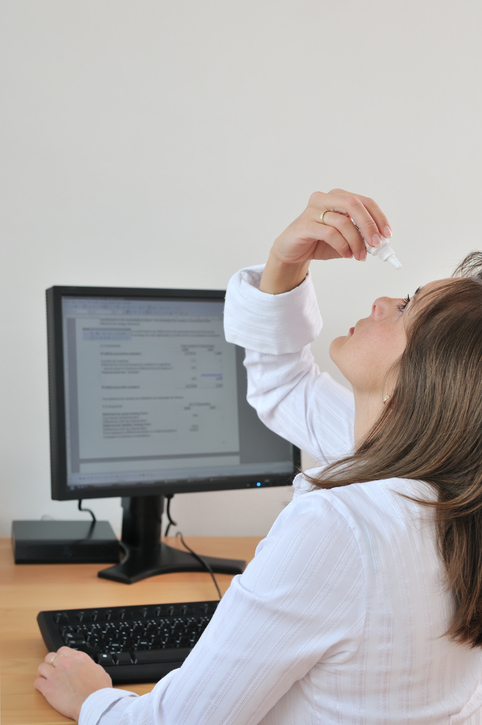 If you have watery, dry, itchy, red, and otherwise just kind of irritated eyes you may be suffering from one of two things: seasonal allergies or dry eye. Dry eye is a fairly common vision disorder that is caused when your eyes don't produce enough tears to keep them lubricated. If you think you have dry eye, you have several treatment options to choose from. Before you look further into treatment, schedule an eye exam with Dr. Julia Giyaur first. During your eye appointment, Dr. Giyaur will take a closer look at your eyes and be able to determine whether or not you do have dry eye. If you do, treatment options include the following:
Artificial Tears: Yes, you can go to your local drugstore and grab a box of artificial tears that will help to coat your eyes, or Dr. Giyaur may recommend artificial tear inserts instead. These small inserts help to release artificial tears so that you don't have to worry about using eye drops all day long.
Medications: There are several types of medications that we can use to help treat your dry eye including oral medications to help reduce inflammation or eye drops to help control cornea inflammation.
Oil Gland Care: If your dry eye is caused by blocked oil glands, then Dr. Giyaur may recommend a treatment called LipiFlow to help ease this condition.
Contact Lenses: In some instances, special contact lenses that are designed for dry eye may be encouraged because they will keep your eyes moisturized all day long.
Surgery: Depending on the severity of your dry eyes and how well you've taken to other treatments, we may recommend a surgical procedure to close the tear ducts. By closing the tear ducts, it helps keep the tears from draining from your eyes too quickly which prevents dry eyes.
If you have dry eyes, don't spend another day sucking it up and just dealing with this condition. To learn more about dry eyes and dry eye treatment, schedule an eye appointment at our Brooklyn office and call us at 718-676-6464.
Posted in: Dry Eyes Brooklyn