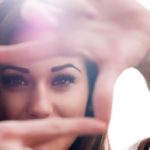 This is Why your Eyes may be Red
In our Brooklyn laser vision center, we have a front-row seat to a lot of different conditions. This enables us to quickly identify what could be at the heart of a slew of symptoms, and also to develop a custom treatment program as needed to resolve individual complaints, such as redness and irritation. These two symptoms often go hand-in-hand, and they are some of the most common to occur in patients of all ages. Here, we will look at a few of the reasons why your eyes may be red and irritated, and what you can do to resolve the issue.
Injury or broken blood vessel
Whether your eye has been injured directly, or a blood vessel has broken for no known reason, you will know right away. Broken blood vessels release a small amount of blood into the eye, which is impossible to ignore. If the issue is limited to the broken vessel only, it is not likely that you will also experience pain. If the eye has been injured, such as a corneal scratch, discomfort may be noticeable. What to do: an eye injury should be assessed by your eye doctor. Depending on the severity of the injury, you may need prompt medical attention in the nearest emergency room. A broken blood vessel will typically not require treatment. However, the eye should be examined to ascertain if there is an underlying problem that led to the break.
Allergies
People who suffer from allergies usually think they know they have allergies. Of course, this is very likely when allergies are severe, such as the person whose eyes, nose, and throat all but close up if they come within 50-feet of pet dander. Sometimes, though, allergies are more subtle. They can cause the eyes to feel dry, itchy, and irritated. Allergies cause redness and excessive watering, as well. What to do: Usually, a trip to the local drug store for allergy medication is sufficient to resolve symptoms. However, people with seasonal or more severe allergies may benefit from prescription medication.
Infection
Just hearing the term "pink eye" can send shivers down your spine. This common infection can cause discharge, stinging and burning, redness, and other symptoms. What to do: Pink eye is not always contagious. However, it is better to not touch the eyes if this condition develops. Seek medical attention if you develop a fever, or if discharge becomes discolored.
Our friendly staff is available to answer your questions or schedule your visit. Call 718-676-6464.
Posted in: Brooklyn Eye Care