Cataracts are one of the most common causes of vision problems, accounting for the primary cause of irreversible blindness in the United States and impacting more than three million individual men and women. Cataracts can set in at any point in life, clouding over one's vision and eventually causing permanent blindness if not properly addressed.
Given that cataracts can often occur alongside other vision problems, New York Laser Vision offers a variety of treatments that can address cataracts and other issues at the very same time. These combined surgical procedures can help you to fully eliminate your vision problems, restore your full eyesight, and allow you to once more enjoy a complete quality of life.
Reach out to us today, to learn more about how you can address glaucoma and cataracts in a single, combined procedure. We'd love to talk you through everything you might need to know about the process, starting you on your path towards crystal clear vision.
What Exactly Are Cataracts?
Your eyes have a lens, through which light passes, allowing you to see. When this lens gets clouded over, the condition is referred to as cataracts. This condition can be caused by any number of different factors, from aging and injury, to medication side effects and illness. Most commonly, cataracts are simply brought on as part of the aging process.
Some of the more common symptoms that come along with cataracts include:
Blurred vision
Double vision
Poor vision in bright light
Difficulty seeing at night
Cataract Surgery at New York Laser Vision
Cataract surgery, which is largely painless, replaces the clouded-over lenses in your eyes with IOLs, or intraocular lenses. These implanted lenses can allow you to see once more, resolving the issues that might have been caused by your cataracts.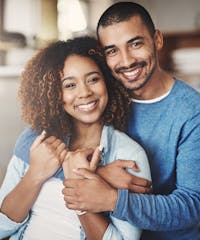 Glaucoma Treatment
Glaucoma is a condition in which the optic nerve becomes damaged, as a result of pressure that has grown too significant within the eye itself. Two different procedures — laser surgery and microsurgery — are typically used to treat glaucoma, depending on the type and severity of the problem.
Laser surgery involves eliminating fluid blockages that are increasing the pressure within the eye and causing damage to the ocular nerve, while microsurgery involves the creation of new drainage channels for the reduction of that very same pressure.
These treatments can be performed in conjunction with cataract surgery, ensuring that you're addressing all your vision problems in a single procedure, and leaving your vision fully restored and as clear as possible.
If you've been suffering from a combination of cataracts and glaucoma, reach out to New York Laser Vision in Brooklyn & Manhattan to learn about how a combined treatment plan might benefit you. We offer a combined glaucoma and cataract surgery that can restore your vision and allow you to see clearly once more.