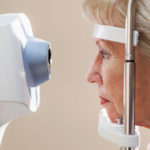 Are Cataracts a Pressing Concern?
Statistics demonstrate that a large percentage of people (70% or more) have a decent chance of being affected by cataracts sometime during their life. The likelihood of this condition, which impairs vision as protein deposits pile up on the aging lens, is even greater than that of glaucoma or macular degeneration. Typically, the risk of cataracts is associated with age. Not just the aging process, but "old age." As we are seeing new data, we are realizing that cataracts could be problematic far before that classification of time.
Generally, the view on how and when to treat cataracts has been "wait and see." This would not be detrimental, really. The question is, what are you waiting for? Here are some of the signposts to guide you in determining the timing of cataract removal surgery.
Your Lifestyle
We all want to have a lifestyle that fits our personality. For some people, this includes extreme sports. For others, it is the desire to maintain peak physical performance that enables them to bike, hike, run, or participate in obstacle courses that seem so popular these days. The thing is, your level of physicality will be directly affected by your vision. We don't typically associate one with the other, at least until a problem like cataracts gets in the way.
Your Quality of Life
Maintaining a good quality of life as you age doesn't necessarily mean that you run marathons. Many of us don't do this when we're in our early adult years, let alone when we get older! Quality of life pertains to whatever moves you. Is it dancing? Gardening? Walking your dog? Maybe you love to read or knit, but your vision is blurred and clouded and you can no longer engage in these activities. Your world does not have to shrink as you get older. Managing vision is one way to maintain your ability to do the things you love.
Your Safety
Physical safety is paramount, and it is directly related to vision, especially in older individuals. Blurred vision or cloudiness due to cataracts increases the risk of falling. Many people with cataracts also note that night-driving feels unnerving due to sensitivity to light or glare around lights.
Your visual health is important to you, and it is important to us. To consult with Dr. Giyaur about cataracts or any other eye condition, call 718-676-6464.
Posted in: Brooklyn Cataracts