Can you really keep your glasses from fogging up while wearing a face mask?
Many of us wear glasses because we can't see, for fashion or sun protection. Even if you enjoyed your glasses and found them comfortable before, now with masks on our lower face and glasses on our nose life is starting to seem challenging at best.
The challenge of wearing a mask and glasses and making them work together has been driving a lot of people to our doors in search of answers.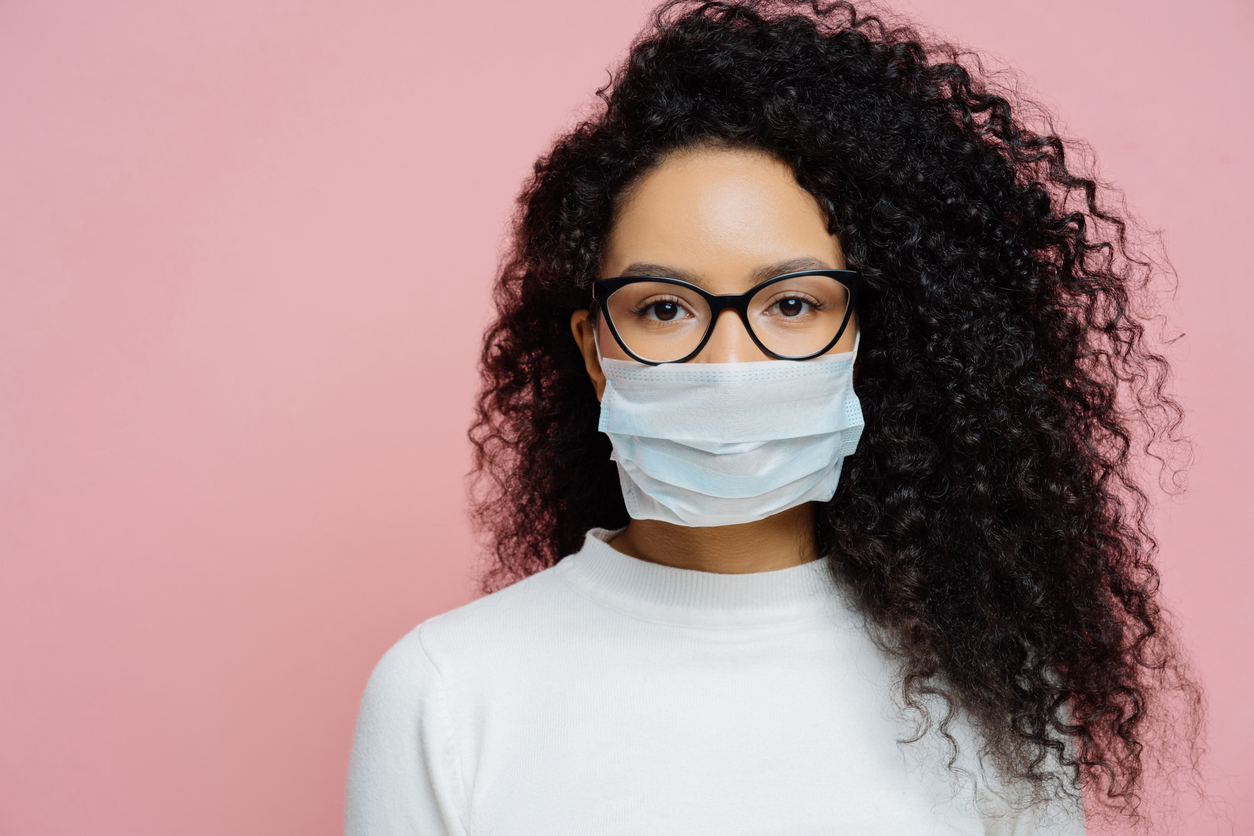 Why do glasses fog up when we wear them with masks?
When we breathe out warm air from our nose, the air tends to go up and escape through the top of the mask. It hits the cool surface of the glasses and settles as condensation on the lenses fogging them up.
What are some of the ways we could fight the fog?
Mask Fit
Make sure your mask fits snugly on your nose (you can pinch some of them to tighten). This will keep the air from escaping on top
Mask Tape
You can tape the top of the mask to your nose. Just be sure to use a mild surgical tape so that it doesn't irritate the skin. Lots of surgeons practiced this technique in the operating room way before COVID.
Lens wipes or sprays
You can always purchase anti-fog wipes or sprays. They do work, however, be aware that you may need to reapply them throughout the day.
Soap and water
Simply washing the glasses with soap and warm water then allowing them to air dry or wipe with a soft cloth is a cheap and effective way to keep the fog off for some time. The soap leaves a thin invisible film on the lens that prevents condensation from accumulating on the lenses.
Wear contact lenses
While over-wearing contact lenses is the last thing we want our patients to do, properly fit lenses do eliminate the need to wear glasses at least indoors and on cloudy days. We still recommend wearing sunglasses outside. Proper clean technique is essential with contact lenses, especially at the time of pandemics.
Get LASIK!
Maybe this is the right time to get rid of your handicap (yes, we are talking about glasses) for good! LASIK is safe, painless, and effective and you will forget all about annoying glasses in no time! That means no more taping masks, taking glasses off your face every few minutes, buying special solutions, or wearing uncomfortable contacts!
If you have been thinking about vision correction for a while, and have been putting it off, now might be a good time to consider it seriously. Browse through our site to learn more about it and when you are ready schedule your consultation to see if you are a good candidate for the procedure.