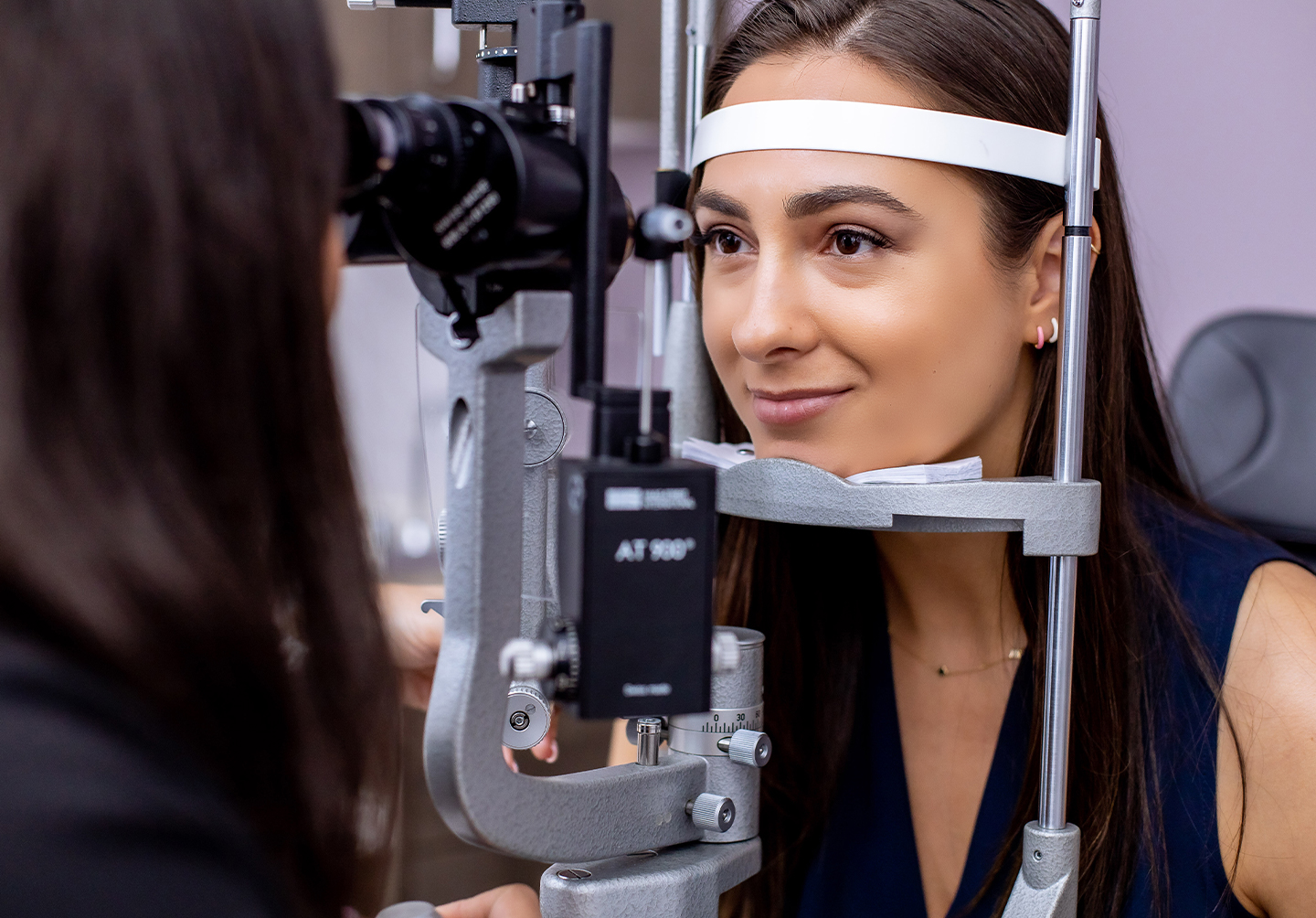 When it comes to eye health, finding the right eye doctor is a crucial decision. Whether going in for a routine check-up or a more specific eye concern, selecting the ideal eye care professional ensures that your vision and overall eye health are in capable hands. Knowing what to look for in an eye doctor can help ensure that your needs are met in an effective and timely manner.
The team at NY Laser Center are leading experts in ophthalmology and understand the importance of making an informed choice. The following information can help illuminate this decision for prospective patients.
Understanding your needs
The first step in choosing an eye doctor is to assess your specific needs. This decision tends to be influenced by the following factors:
Optometrist vs. Ophthalmologist: patients who require annual eye check-ups, prescription glasses, or contact lenses can depend on an optometrist to fulfill their needs. However, those experiencing more complex eye problems or requiring surgical intervention will benefit most from consulting with an ophthalmologist.
Trust and expertise: Regardless of the patient's individual needs, the most critical factor in selecting an eye doctor is their skills and your confidence in them. Both optometrists and ophthalmologists should be highly revered, skilled medical professionals who are dedicated to your eye health.
Finding the right eye doctor
To find the perfect eye doctor for your needs, consider the following strategies:
Recommendations: Start by seeking recommendations from your social network, friends, and family. Their firsthand experiences can offer valuable insights into the quality of care you can expect.
Medical review sites: Medical review websites such as Healthgrades provide valuable information about other patients' experiences with eye doctors in your area.
Insurance network: Those who have vision insurance check their provider's network to find eye doctors who are covered by their plans. In-network doctors often offer better rates and higher insurance reimbursements for covered services.
Communication skills: Effective communication is crucial. Your eye doctor should have excellent communication skills and be able to explain your eye health status, address concerns, and collaborate with you to develop treatment plans.
Consulting a specialist
In some cases, your primary eye doctor, whether an optometrist or ophthalmologist, may refer you to a specialist. These referrals are usually based on a well-established professional relationship. However, patients shouldn't hesitate to ask why they are being referred and inquire about the specialist's credentials and experience. Patients should always feel comfortable with the doctor or specialist that they are working with.
Selecting an Ophthalmologist
When choosing an ophthalmologist, the same principles apply:
Recommendations: Seek recommendations from friends, family, and other patients who have experience with the ophthalmologist.
Insurance coverage: Check that the ophthalmologist in question is covered by your insurance.
Communication: Ensure that the ophthalmologist communicates effectively and makes you feel at ease.
Specialization: Confirm that the ophthalmologist specializes in the area relevant to your condition.
Board certification: Look into the ophthalmologist's credentials and make sure that they are board-certified and in good standing with the American Board of Ophthalmology.
Experience: Choose an ophthalmologist with expertise and experience in your specific condition or treatment area to ensure that you receive the highest quality of care possible.
What is the takeaway?

Healthcare expertise, especially in eye care, demands a focus on the latest research and innovative treatments. The team at NY Laser Vision highlights the significance of experience in delivering the highest standard of care. Whether you're seeking routine eye care or specialized treatment, our team of highly revered experts can provide you with the treatments that you need and achieve outstanding results.
In the realm of eye care, trust and expertise are paramount. The team at NY Laser Vision exemplifies these qualities, making them a trusted choice for patients who are seeking an ophthalmologist in Manhattan & Brooklyn. Those looking for care that is dependable and effective need look no further than NY Laser Vision.
Contact us today to set up a confidential consultation and learn more about our treatments.