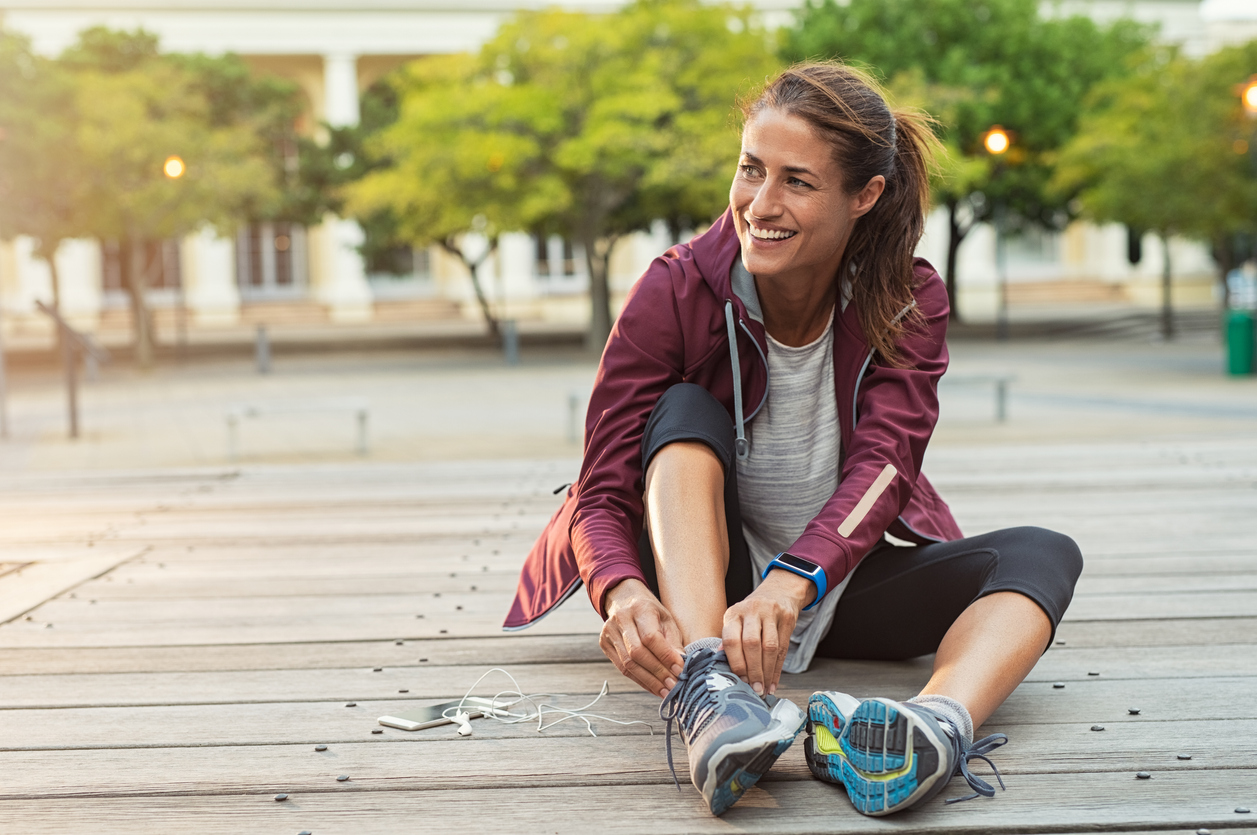 We often hear about the numerous benefits of exercise for our overall health, such as improved cardiovascular health, weight management, and enhanced mood. Few patients are aware that maintaining a regular exercise routine can also significantly benefit their eye health. Implementing the right workout routine can mean the difference between perfect eye health and unwanted vision problems.
The team at NY Laser Vision is always at the forefront of developments in the world of vision health. We have provided the following information in relation to the connection between exercise and ocular well-being, uncovering how an active lifestyle contributes to preserving clear vision and warding off potential eye ailments.
The connection between exercise and eye health
Improved blood circulation
Exercise, particularly cardiovascular activities like running, swimming, and cycling, enhances blood circulation throughout the body. This increased blood flow extends to the tiny blood vessels within your eyes. Adequate blood circulation ensures that your eyes receive the nutrients and oxygen they need to function optimally. Improved circulation can help prevent conditions like glaucoma, which can occur due to elevated intraocular pressure.
Reduced risk of Age-Related Macular Degeneration (AMD)
Age-related macular degeneration (AMD) stands as a prominent contributor to vision impairment in the elderly population. Regular exercise, combined with a balanced diet rich in antioxidants and nutrients, can help reduce the risk of AMD. Antioxidants like vitamins C and E, as well as zinc and lutein, play a crucial role in protecting the macula, the central part of the retina responsible for sharp vision. These antioxidants are often found in fruits, vegetables, and whole grains, making them a valuable addition to any diet complemented by exercise.
Lowered risk of diabetic retinopathy
Diabetic retinopathy is a vision-threatening condition that can develop in individuals with diabetes. Exercise can help manage blood sugar levels, reducing the risk of diabetes-related eye problems. By improving insulin sensitivity and glucose regulation, exercise supports overall diabetes management and can prevent complications like diabetic retinopathy.
Reduced risk of Cataracts
Cataracts, a prevalent age-related eye ailment marked by the opacification of the eye's natural lens, can potentially be mitigated by regular physical activity, particularly activities like walking or jogging. Research indicates that participating in exercise may lower the risk of developing cataracts, mainly attributed to its beneficial impacts on general health and blood sugar management.
Enhanced tear production
Dry eye syndrome is a prevalent condition characterized by inadequate tear production or the generation of low-quality tears. Physical activity can stimulate the production of tears by increasing blood circulation to the lacrimal glands, which produce tears. Staying active may alleviate the symptoms of dry eye and promote ocular comfort.
Prevention of Glaucoma progression
Glaucoma encompasses several eye conditions marked by elevated intraocular pressure, potentially harming the optic nerve and causing vision impairment. Incorporating regular exercise and a heart-healthy diet can aid in controlling intraocular pressure and decelerating the advancement of glaucoma. While exercise isn't a standalone remedy for glaucoma, it plays a crucial role in a holistic treatment approach.
Exercise tips for better eye health
Cardiovascular Exercises: Engage in activities like brisk walking, jogging, swimming, or cycling for at least 150 minutes per week to improve blood circulation throughout your body, including your eyes.
Strength Training: Include strength training exercises to maintain overall health, as well as the health of your eyes. Resistance training can help control blood sugar levels, reducing the risk of diabetes-related eye problems.
Balanced Diet: Combine regular exercise with a balanced diet rich in eye-healthy nutrients like vitamins A, C, and E, zinc, lutein, and omega-3 fatty acids found in foods like leafy greens, fish, and colorful fruits and vegetables.
Regular Eye Exams: Finally, remember to arrange routine eye check-ups with your eye care specialist. Timely identification and management of eye conditions are critical for safeguarding your eyesight.
What is the takeaway?
Regular exercise doesn't just boost physical fitness; it also contributes significantly to maintaining optimal eye health. Through enhancements in blood circulation, decreased susceptibility to eye issues, and support for overall well-being, physical activity becomes a valuable ally in preserving clear vision and averting age-related vision complications. Thus, the best option for patients looking to protect their eye health is to put on their sneakers, head to the gym, and stride towards healthier eyes.
At NY Laser Vision, we take every measure necessary to keep our patients informed on ways to protect their vision. Our experts provide some of the best eye care available in the country. Reach out to our office today to learn more about your treatment options.