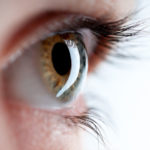 When something sounds the same, it can be hard not to think that is the same. Two common eye procedures that get mixed up here at our office are both Lasik and Lasek. So what are the differences between these procedures and how can you tell which one will give you the best results? Let's take a closer look.
Lasik
Lasik is the eye surgery that most people are familiar with and is popular amongst patients for a variety of reasons. Two of the biggest benefits of Lasik eye surgery is that it can help to correct vision issues without much downtime or recovery at all. During this procedure, Dr. Giyaur will use a high powered laser to reshape your cornea which will help people suffering from astigmatism, farsightedness, or nearsightedness.
Lasek
Lasek is often mistaken for Lasik, but it is actually a little bit different. Lasek is a combination of both Lasik and PRK which also helps to correct nearsightedness,, astigmatism, and farsightedness. Now that you know what Lasik is, you may be wondering what PRK is.
Before Lasik, there was PRK or photorefractive keratectom, which is another type of laser vision corrective surgery to help treat patients with a variety of vision concerns. When we combine Lasik and PRK together, we can help patients who may not respond as well to just Lasik alone.
If you are sick and tired of having to swap your glasses for contacts or vise versa, then it may be time to consider vision corrective surgery like Lasik or Lasek.To learn more about which of these options are best for you, contact Dr. Giyaur at our Brooklyn office and call us at 718-676-6464.