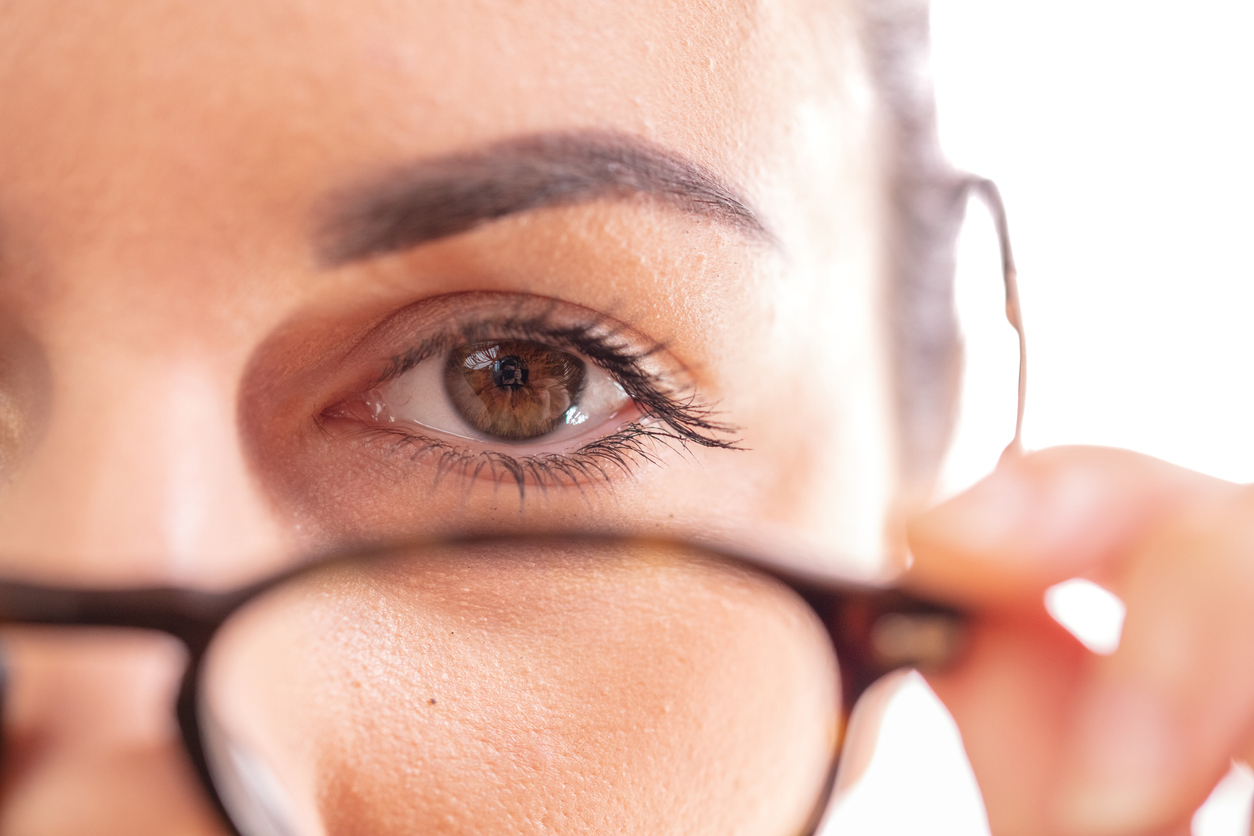 At New York Laser Vision, patients often come to us to treat dry eye. However, dry eye isn't always a straightforward issue of a lack of tears. In some cases, the burning, itching sensation comes from Blepharitis (MGD). What is the difference between these two concerns, and how are they related to each other?
WHAT IS THE RELATIONSHIP BETWEEN DRY EYE AND BLEPHARITIS (MGD)?
Dry eye and Meibomian Gland Dysfunction (MGD) share similarities in that they both produce a burning and itching sensation in the eyes. However, the main difference is their respective causes. Dry eye stems from a lack of tears, while MGD derives from a lack of oil production in the eyes.
WHAT IS DRY EYE?
Dry occurs when an individual's eyes do not produce enough tears to dampen them and keep them comfortably moistened. The eyes risk developing an infection without sufficient tears. Aside from the discomfort, if untreated, dry symptoms can lead to vision loss, eye inflammation, corneal ulcers, and abrasions on the cornea.
HOW DO YOU TREAT DRY EYES?
There is a range of possible treatments to help alleviate dry eyes. Some require help from a specialist, while others you can simply do at home.


Stay hydrated

Use a humidifier for moisture

Reduce the usage of electronic screens

Take Omega-3 supplements

Apply warm compresses

Use eye drops

Take medication

Use special contact lenses
HOW TO PREVENT DRY EYES
Try practicing the 20/20/20 rule. This rule involves taking a break every 20 minutes from activities, stopping completely, and focusing on something 20 feet away for 20 seconds. Other sources suggest blinking more frequently since the tears we naturally produce wash our eyes. Tears also improve our vision by sharpening the images our retinas receive.
Additional preventive measures include:
Sleep: seven to eight hours

Limit screen time

Wear protective sunglasses

Drink eight to ten glasses of water a day

Avoid smoke, wind, and air conditioning
WHAT IS BLEPHARITIS?
Blepharitis, or Meibomian gland dysfunction (MGD), refers to inflammation or blockage of the Meibomian glands on the top and bottom of the eyelids. You can develop dry eyes if the oil from your meibomian glands stagnates. There are two types of Blepharitis. Anterior Blepharitis involves the exterior part of your eye, the area between the eyelash and the eyelid. Posterior Blepharitis affects the inner edge of the eyelid.
Although Blepharitis does not pose any blinding threats, without treatment, it can lead to cornea disease, alterations in eyelid morphology, invasion of new blood vessels, and ulcers.
CAUSES AND SYMPTOMS OF BLEPHARITIS
CAUSES
Among the leading causes of Blepharitis are the following:
Eye inflammation

Allergies

Dandruff

Lice/Mites

Dry Eyes

Meibomian gland dysfunction (MGD)
SYMPTOMS
Notable Blepharitis symptoms include:
Red eyes

Blurred vision

Dry eye

Crusty eyelashes

Swollen eyelids
Why Choose New York Laser Vision?
If you suspect you are developing dry eyes or Blepharitis, it's important to consult a professional immediately to prevent further damage. At New York Laser Vision, you will find a group of dedicated experts ready to support you, properly review and diagnose your concerns, and determine the correct treatment to resolve your eye concerns. We offer state-of-the-art treatments, friendly, understanding care, and a commitment to helping you live life to its fullest. Call now to schedule a consultation and learn more about how we can help.